How Self-Storage can accelerate your Business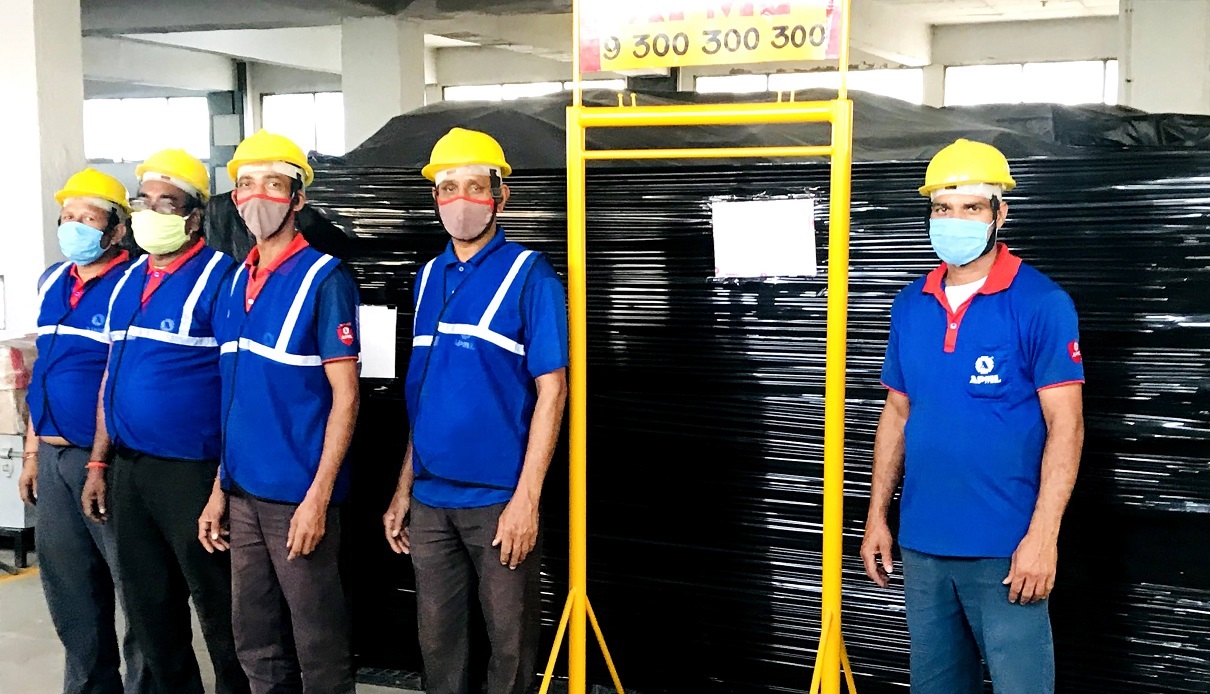 Have you ever thought of expanding your business or is that dull setup bothering you? With the increase in the number of people shopping online is your business facing issues with storage? Did this global pandemic accelerate your business needs? If that's the case have you ever considered the idea of self-storage for business?
This might be great news for you because self-storage is changing the game in a number of ways, offering a range of benefits and advantages for businesses of all sizes. Here are some ways in which business self-storage might help you.
Cost Savings for your Business
The best advantage of this business self-storage facility is that it provides affordable solution for your businesses that need extra space for inventory or equipment. It eliminates the need to rent or buy additional office space or warehouse space, which can be quite expensive. Moreover, you can store your inventories in multiple locations which can help you in reducing the shipping cost and delivery time. So this comes as an added benefit, right?
Hassle-free step up
Self-storage offers businesses flexibility in terms of the amount of space youneed and the length of time you need it for. You can rent as much or as little space as you need and for as long or as short period as you require. This allows your business to scale up or down without being tied to long-term agreement.
Security for the goods
Business self-storage facilities offer high levels of security, with 24-hour CCTV surveillance, secure access control systems, and often onsite security personnel. This can provide youpeace of mind knowing that your valuable businessassets are safe and secure and also free from the risk of theft or damage.
Accessibilityfor commercial gains
Storage facilities are often conveniently located, with easy access to major roads and highways, making it easy for your businesses to transport goods to and from the storage unit and they also provide different range of unit sizes to fit different storage needs as per your requirements.
Improved Business Efficiency
Business self-storage can help your business to improve efficiency by allowing to store your inventory and equipment off-site thereby freeing up valuable space in your office or warehouse. This can improve your workflow and productivity. Using a self-storage facility as a workspace can be a great option for your businesses if you are just starting out or have outgrown with your current workspace.
Scalability and Expansion
Accommodate the expansion of your business by choosing additional space as needed, without making a significant investment in additional like real estate. Also, with the increase in demand, traditional warehouses won't suffice your need for fluctuating inventory levels or to store products in multiple locations.
Personalized storage solutions to meet all your needs
Moreover, self-storage units provide range of amenities including climate control .These climate controlled units can help you to protect your temperature sensitive products like electronics. Some facilities even provide drive-up units that allow your business to easily load and unload your inventory, this can be of extreme use if you're business includes the moving of large or heavy items.
Overall, self-storage facilities are changing the game for e-commerce businesses by providing you with a flexible, cost-effective, and convenient solution for your storage. With a range of unit sizes and amenities, self-storage facilities can cater to businesses of all sizes and help you to grow and thrive in the competitive e-commerce marketplace. Whether businesses need storage space, a workspace, or additional transportation, self-storage facilities would always be versatile and valuable resource for meeting yourneeds.
We hope this blog was useful and acquainted you about the ey aspects involved in self-storage process for business. If you're still confused about this decision feel free to contact us.