Know How a Self-Storage Work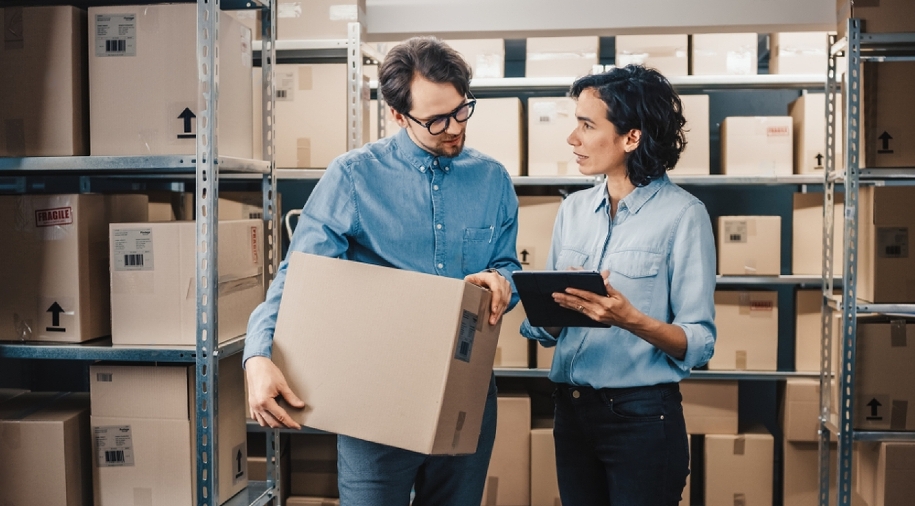 Have you heard of the Self-Storage services in India? Are you familiar with how does it work?
Let's say you are a traveler and you're setting off on the trip of a lifetime: A year of working remotely and wandering around the globe. Where will you store all your household goods, while you are away? You could hold the goods in your apartment, but your landlord might not allow it, or even you may not find it feasible to pay rent just to store your stuff. It won't be justified either. This is when you must consider using a self-storage unit to safeguard your valuables for as long as you need.
In this all-inclusive guide, we will discuss the ins-outs of self-storage and everything you need to know to use it.
What is self-storage?
It is an easily accessible space that you can manage on your own. Once you know, you need extra storage space, you can rent a storage unit located near you. These companies offer customers varied storage spaces in the form of storage lockers, or units.
What are the benefits of a self-storage unit?
Storage units are popular for so many reasons. These include:
Flexible rentals
Budget-friendly prices
Various size options to meet your distinctive needs
Convenient locations
Easy Accessibility
Secure facilities
How to rent a storage space?
If you have never rented a storage space, you may not be aware of what to expect from it. Before beginning, go through the below-mentioned steps that explain how self-storage operates:
1. Choose a storage space: First, you will need to search for the options available near you. Know if you will access it frequently. Or does it make more sense to rent one near your home, or somewhere in the city? Your unique needs and reason for opting for storage space will help you determine the answer to such questions.
Once you have shortlisted a few companies in your area, it is a good idea to do a little more research. Most units work in the same manner. You sign an agreement and then rent a storage space for a desired period of time. Whereas every storage unit has its own standards. You must enquire about it accordingly.
Know about the essential safety features and other amenities that they are offering. If you find these features lacking or get an uneasy feeling, then you must pick another storage facility.
2. Evaluate the size you need: One of the biggest mistakes people do while selecting a storage unit is the wrong size. If you rent a storage unit that is extremely large, you are obviously wasting money, And if you have selected a smaller unit, and your goods are not fitting in, then you are playing with the safety of your essentials. Therefore, you must use a space estimator if you are unable to choose the appropriate storage unit size.
3. Select if you want to rent online or offline: Yes, you can easily book a self-storage space online. This will help you to save time. However, if you are a first-time renter, you might want to see the storage unit in person. Call, or check the company's website to see what policies they have.
How to rent a storage space online
You can easily seamlessly rent storage units online. Simply visit the company's official website, and follow the instructions to book your desired space.
Things to know about renting online:
You can book a rental even when the storage facility is closed. This option is helpful when you are booking a space in the middle of the night or after business hours.
Once you have successfully finished the steps online, your storage unit will be ready to use. However, rental starts the day you sign the contract. You should plan to sign it more than a day before you are ready to keep your goods in, so you don't have to pay for the time you don't use it.
How to rent a storage unit physically
If you are unable to book a storage space online, or you just want to book it in person then you must note that most companies offer walk-in renting, while others work on an appointment basis. Not every company will have available leasing agent available beforehand. So, call ahead before you visit them.
Things to know about renting physically:
If you want to rent a storage unit, ensure the slot is guaranteed. You can book a space online. However, you have to visit them to sign an agreement.
What do you need to rent a storage space?
No matter if you decide to rent a storage space online or offline, it is essential to know what documents you need. It includes:
An identification form
Valid address and contact details
Rental insurance policy
4. Finish up your storage unit rental contract: Rental agreements state how self-storage works. Rental contracts include specific terms of your lease that you need to consider. This will also set the details of what's expected of you, so make sure to read all the terms and conditions before you sign it.
5. Make payments: Once you have signed the agreement, you will be responsible for paying the rent for the first month. Future payments can be made online or in person, it differs from company to company. Make sure to pay on time, and avoid late fees. If you are late on payment for a few months, your storage space will be re-possessed.
6. Access your space and move in: Accessing your storage unit depends on whether you rent it online or offline. Irrespective of your preferred method, a storage manager will guide you to your unit and make sure you have a sturdy lock in place.
The final words: Once you have booked the self-storage services in India, you will also get a digital map from the company that will help you to locate your storage unit. This will help you to easily access your storage unit whenever, and wherever you need ensuring a seamless storage experience.