Tips to store Rugs and Carpets with Care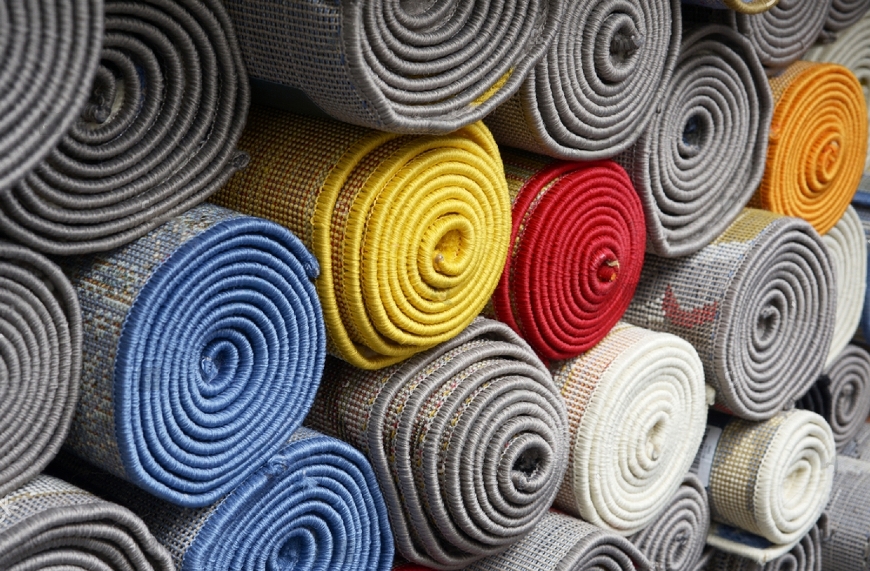 Looking for secure self-storage services in India? Are you unable to take care of your rugs and carpets?
Storing a rug can be made simple if you split it into steps. This blog post will introduce you to the comprehensive guide to protecting your rugs and carpets while safeguarding their integrity.
If you have rugs, you know how complex it can be to keep them clean, and in good condition. But what about when it is time to secure your carpet away for the season or if you are moving to a new place? Whether it is a treasured antique or a decorative piece, it is essential to store it properly in order to prevent damage and extend its lifespan.
Stored rugs can even lose their shape, attract pests or bad odors if they are not kept correctly. They can be large, so knowing how to protect them while storing them is necessary. It's definitely not as simply folding them up, and inserting them into the closet. But knowing how to store a rug or a carpet correctly is crucial to maintain its beauty and of course quality.
If proper care is taken, an area rug can last as long as 8 years or more years. Therefore, how to store it correctly is necessary, and quite easy.
Before proceeding with a stepwise guide, let us have a look at some important FAQs.
Is it better to roll or fold a carpet?
A big no! Folding it can lead to creases, cracks, and other damage over time. Instead, proper carpet storage needs rolling it into an even cylindrical shape, which allows easier for transportation, and storage acquires less space.
Is it feasible to store a rug in a standing position?
Storing a carpet vertically is one of the best ways to keep its shape intact during long-term storage. Set it up in the corner to avoid it from falling over, and away from heavy items that might accidentally fall.
Can I rug it into plastic?
Avoid using plastic wrap as it traps moisture. When it comes to storing it, it's essential to allow air to pass, since that prevents mold buildup. No one wants to unroll a carpet from storage only to find that it's covered in dust.
For how long can I leave a carper rolled up?
To make sure it's safe, it is suggested to unroll your rug once a month. This will reduce the chances of moisture, mold, or even bugs. Also, vacuum the area to eliminate dust.
Step-by-step Guide for Rug Storage
Step 1: Clean the rug thoroughly: It is crucial to cleanse your rug thoroughly at regular intervals. Use a good quality vacuum to lift as much dust and other microscopic particles as possible. For some areas, you need to be more careful with the vacuum so you don't ruin the delicate weaving and artwork.
Once you are finished vacuuming, clean it as per the manufacturer's specifications. Different cleaning methods are applied depending on the material, and making of a rug. It is recommended to check the label, and then proceed further.
Woven or differently braided rugs:If small braided rugs are washable, it is better to keep them in a zipped laundry bag, wash them on a gentle cycle, and dry them on a low setting. For the bigger carpets, it is advisable to keep them on a vinyl floor. Clean with a sponge using carpet cleaning foam, rub it according to the directions, and complete the task with rinsing and vacuuming.
Handmade, or antique rugs: Know as much as you can regarding the directions while purchasing handmade, or specialized rugs. Protect it by placing a piece of nylon screen over the rug, then vacuum it.
Coir, sisal, and grass rugs: Some of these are made in squares and then put together. Buying a few extra squares eases you to hand stitch into the rug if a spot gets ruined. These are natural fiber rugs that attract a lot of dirt through the floor, so make sure to vacuum them on a regular basis.
To cleanse the scrub stains using a soft teethed brush and soapy water would be great. Keep a plastic cloth beneath it while cleaning as it will protect your floor. Dry it using a fan or a dryer.
Step 2: Secure your rug from moths and insects: If you are planning to store your rug in the basement, or garage make sure to take extra care of it protecting it from moths, and insects. Apply an insect repellent that is specially designed for such fabrics.
Step 3: Tightly roll it to store: Make sure to roll it up as it is the best way to store it. To evaluate which way to roll your precious rug. Decide which is more delicate: the back of the rug or the pile where the fibers are. The pile is more fragile, which means you should roll it facing inward.
How to roll up a rug:
Start rolling it making sure remains straight. You can use a rod or something you may have, such as a wooden dowel, or curtain rod.
Step 4: Wrap it in a protective cloth: Wrapping it is helpful when you need to transport it. This extra layer ensures to keep the bugs, dirt, and other harmful elements out, keeping your delicate rug safe.
How to wrap a rug
Finish up rolling your rug by wrapping a cotton or muslin fabric around at least twice around it to keep it secured. You can further lock it using polyester tape.
Step 5: Store it properly: Keep the rug off the ground in a cool, dry environment. It is essential to place it in a location where it doesn't touch the ground, ensuring protection against harmful elements. Furthermore, you need to check nothing else is kept on top of it. Boxes and other supplies can cause cracks and damage to their shape. Storing your rug in a cool dry place with no exposure to sunlight is important.
The final words: Storing rugs or carpets in a self-storage facility is another appropriate space that you can give to your precious rugs if you lack enough space to protect them at your home. Such storage units have varied climate-controlled units that manage the temperature to protect your most prized valuables.