Essential Tips for a Long-Term Storage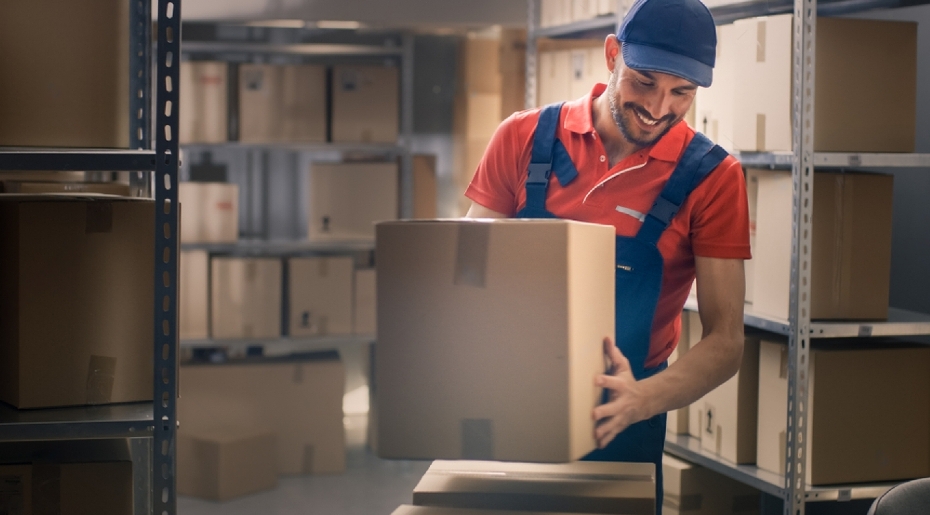 Are you planning to relocate for an extended time? Worried about the safety of your priced possessions? Did you find secure Self-storage Services in India?
There comes a time when people require long-term storage solutions for their belongings. At times a single item like a vintage car needs storage, or people need a whole house storage for a long-term journey, or on a temporary basis.
Determining what to do with your stuff while you are planning to go away for months or years can be tedious. Whether you are headed to a foreign county, or on an adventure across the country, the last thing you will be worried about is your belongings that you have kept in a storage unit.
Depending upon the condition, the ultimate solution comes is to vacate your residence and store all the goods in a long-term storage unit. There are multiple benefits to renting storage space to safeguard your items for a longer period. Saving money and peace of mind are the two most essential benefits of self-storage. But before you put everything in a storage unit, you must read these longer-term storage tips.
Know what is a long-term storage
Long-term storage refers to a service where goods are stored for a long period of more than three months. It's common for people to use storage to keep items they don't have room for at their house or when they are planning to relocate somewhere else for a long span. Whereas short-term storage refers to a period of less than three months of storage.
1. Know how much you wish to store: when deciding what to do with your possessions when you are away, understand your needs first. Do you need a small space to store your items while you travel? Or would you prefer to store everything in an apartment?
Storage unit sizes vary according to your needs, you must know what actually is the size that you require.
2. Properly pack the items: As it is a long-term move, you must ensure that your goods are properly packed. Utilize the time to pack your stuff. Make sure to pack the breakables in the boxes correctly. Keep all the boxes, and furniture off the floor, improperly storing your items, even for a short period of time, can result in unnecessary damage.
Is bubble wrap a safe option to pack items?
Yes, bubble wrap is safe for long-term storage, and it is highly advised to pack delicate items like dishes, home décor, vases, etc. using bubble wrap. You will find uncompromised protection for your beloved items.
Is it feasible to store my clothes in plastic boxes?
Yes, storing clothing in plastic boxes is a great method for keeping goods safe. Plastic containers are also easy to stack int the shelves, making long-term storage a success. On the other side, try to avoid plastic bags or cardboard boxes as these could trap moisture.
3. Go for a climate-controlled storage unit: Belongings that are delicate, and sensitive to temperature changes, such as electronics, and wood furniture, should be stored in a climate-controlled storage unit. Although these might cost you a little more, the increased cost may provide extra care to your belongings as they won't be subjected to climate risk while you are away. It is highly recommended if you are planning to stay away for an entire season.
4. Take storage insurance: To add an extra layer of protection, look for insurance while you are away. Check your current policy guidelines to know if additional insurance is needed while renting a storage unit. You must make sure that your policy covers your valuables that are stored in the long-term storage unit. It would be worth taking into account to ensure that you are availing secure storage solutions.
5. Appoint a person to keep an eye on: If possible, it is a good idea to hire someone who can visit your storage unit on your behalf. The appointed person can move an item to you from your unit if you may require it while you are away. They would also be able to quickly respond to any issues that need prompt attention.
6. Set autopay for your storage unit: When paying your self-storage charges while you are away from home, you can set up an autopay. You can use your bank's bill payment feature to pay online. However, with autopay activated, you can freely enjoy yourself, without worrying to pay on time.
Irrespective of the reason, why you require a storage solution, these tips will help to eliminate your moving stress. You may have to deal with other things, but securely storing your goods doesn't have to be one of them.
FAQs on Storage
1. Are there any fixed hours to access the storage unit?
Usually, the storage units are accessible during business hours, but there are many companies offering 24-hour accessibility. You must confirm it with your storage unit providers.
2. What do you mean by climate-controlled storage?
It is basically an indoor unit that manages temperature. This option is best for tenants who need long-term storage, have valuables, or reside somewhere with cold temperatures.
3. Do I need to buy a lock to secure my storage unit?
Yes, you have to buy a lock. You must speak about it with your storage unit manager.
4. Is it possible to buy packing material at a self-storage unit?
Yes, you can buy supplies at a storage unit. Some of them even have experts that help you to maximize your storage space.
5. What is the difference between an indoor and outdoor storage unit?
Indoor units are not exposed to weather whereas the outdoor ones are.
6. Can I store cleaning supplies?
Most of the storage units have prohibited the facility to store cleaning supplies. You must confirm it with the storage unit manager.
7. Do climate-controlled units cost more?
Well, the price differs as per your requirements, but there is not much difference. Rest you can confirm with your service providers.
The final words: Self-storage services in India, helps you to eliminate all the worries regarding the safety of your goods, and give you the confidence to travel, and explore leaving behind your prized possessions stored under the ultra-safe storage units.