Pros of Storing Your Bike at Storekar Self-Storage Facility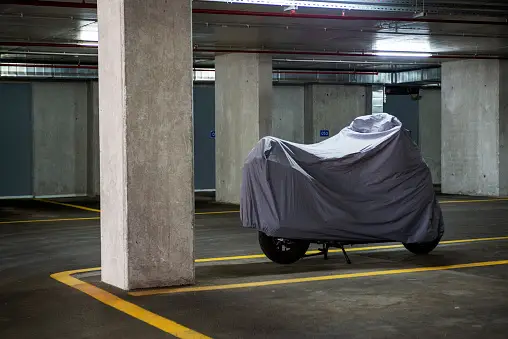 Are you moving to another city for further studies and facing the challenge of parking your bike as there is limited space at your home? The designated parking zones in metropolitan cities are rare. You will see a lot of randomly parked vehicles on almost every street. As we know bikes are the most convenient commutation options in cities and could be found in every nook and corner. Storekar bike storage is the perfect option for anyone seeking a reliable and convenient way to perfectly store their bike or scooty.
But, the streets are not the ideal place leaving your bikes unattended. Metropolitan cities glimpse a huge number of vehicle thefts every day with 75 percent of them are scooters and bikes. Most of the people won't be able to afford anti-theft technologies. Though, your bike is always in the danger zone of getting stolen or towed by the road authorities.
The changing weather also plays the misery. Unkempt bikes end up with damages that can be heavy on your pocket. If you will leave your bikes out for long in the rainy season, water gets rust and causes corrosion and electric failures.
Moreover,long exposure to the sunlight can cause the following problems:
Fuel decomposition
Color degradation
Fuel evaporation
Engine oil damage
Damage to accessories and tires
At times, you may need your bike for some time, for example, when you're on vacation, or you're harmed or some other explanation. Instead of leaving your bike unattended out and about, how might you guarantee its safety?
We offer a safe, helpful, and bother free way for your bike storage. You will not need to stress over robbery or weather conditions harm. All things being equal, you can be loosened up that your bike is in safe hands.
Storekar Bike Storage
At the point when you book a bike storage unit with Storekar, you can pick the storage size you need. We propose that the ideal storage size would gauge 5×10 sq ft. This size will be sufficient to fit your bike or cycle as well as different adornments like protective caps, coats, and so forth.Need to store more than one bike and more embellishments? Don't worry about it. We have adequate room for that as well.
Advantages of Opting Storekar for Bike Storage
Aside from these two reasons, there are different advantages of picking our services. A portion of the extra advantages in picking bike storage are:
1. 24-Hour Video surveillance
Because of an absence of CCTV cameras, the police face a significant test in following taken bikes. Nonetheless, when you keep your bike at one of the self-storage offices, you can be guaranteed that there will be 24-hour video observation. The recording is continually checked.
Albeit nobody can enter the border with true IDs, and we don't permit unapproved individuals to enter units without authorization, the video reconnaissance is accessible to guarantee you can cross-check.
2. Simple Booking and Storage Process
Our point is to make the interaction peaceful and helpful for you. At the point when you consent to the rent arrangement, you simply need one ID evidence and two-hued photos.
We offer an issue free reserving and storage process. The base time for storage is 30 days, while the most extreme time can be however much you like.
Assuming you might want to have your bike stuffed and moved, we can associate you to our network of sellers with an extra charge for it.
You can make installments through checks, cash, NEFT moves, or by means of PayTM.
3. Controlled Accessibility
Nobody can get to your unit without consent, not so much as an organization representative. While consenting to the arrangement, you have the choice to give a chosen one. This isn't required, however is useful for you in the event that you are away and can't get it yourself.
For the sake of security, we don't permit any other person to get to separate from you and your chosen one. We likewise require photo IDs each time both of you visits the unit.
Have confidence, you have all out security when you access your Storage Room and Utility Storage. Both of these are claimed and worked exclusively by you. There will be one key that can be utilized by you or your chosen one.
If you have any desire to get to even from that point onward, then, at that point, we can make reasonable plans for something very similar with an extra charge.
4. Safety
Safety is our need however much it is your anxiety. Aside from steady CCTV film observation, we additionally have watches checking the premises at throughout the hours.
Our top-notch storage facilities are situated in the core of business center points generally in prime urban communities. They are advantageous and safe for everybody.
Also, the stockroom structures are intended to keep your bikes robbery, dust, water, bug, and rat resistant.
Things to Remember during Bike Storage
For safety gauges, no inflammable things are permitted inside the storage units of Storekar. Thus, we encourage you to eliminate abundance fuel prior to saving the bike. You ought to exhaust the tank and permit all that to vanish. In the event that you mean to visit the unit regularly, you can add a fuel stabilizer and ride the bike to further develop dissemination.
Here are a few other precautionary measures:
Take out the battery so it doesn't deplete and kick the bucket.
Overinflate the tires to forestall weaknesses or prop it on the middle stand
Spread a covering or bedsheet to safeguard from soil and residue
Conceal the exhaust line to keep bugs or rodents from entering
Since you have to the point of beginning, utilize any of the accompanying choices recorded underneath to find out about Storekar's self-storage services in india, or book a unit for your bike.
We are constantly ready to help