Self-Storage Services: Unleashing New Arena for Storage Business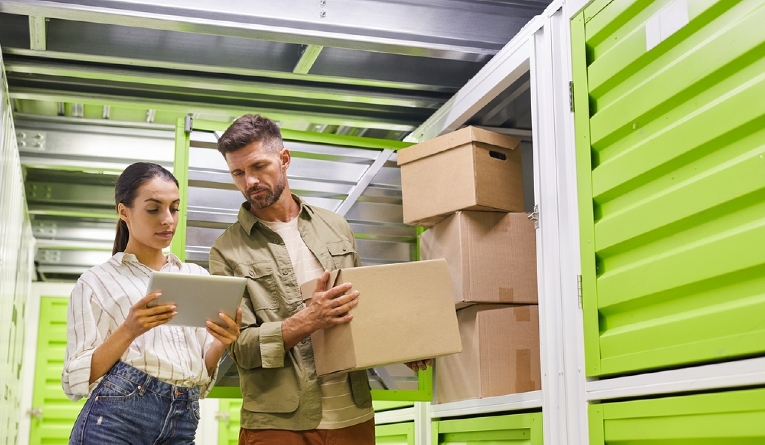 In this distinctive and dynamic changing landscape in our country, self storage services in India are taking a stride. As the country's population is also growing so as the demand for secure, efficient and reliable storage solutions is growing in tandem. In this article, we will discuss the importance and emergence of self-storage services.
The concept of self-storage was quite popular in western countries but in the present scenario, this industry is expanding and is driven by a variety of socio-economic factors. Space crunch in living space and need for a clutter-free environment is fueling the demand of self-storage space requirements.
Storekar- a pioneer name in Indian Self-Storage industry has been influential in carving the landscape for this sector. Their accomplishment can be attributed to the core understanding of the dynamic storage needs of Indians and their efficiency in offering flexible, secure and cost-effective solutions.
Benefits of Self-Storage Facilities
Self-Storage Services bestows various benefits that have added to their popularity. Some of the advantages are as follows:
Utilization of Space: Nowadays, space is a prime need of every individual mostly in the urban cities. Self-storage facilities offer an effective solution to homes and businesses to perfectly optimize their space.
Flexibility: The self-storage space offers flexible rental terms, enabling customers to rent the storage space for the required period of time.
Ease of Access: Most of the self-storage services offer round the clock access to their units making sure that customers can reach their belongings whenever they need to.
Security Measures in Self-Storage Facilities
One of the most prime concerns for the clients using the self-storage facilities is safety and security of their belongings. Recognizing this, self-storage services in India employ stringent security measures comprising 24/7 CCTV surveillance, pest control management, fire fighting equipment, easy retrieval facility and many more.
Growing Need of Self-Storage in India
The ever-growing fame of self-storage facilities in India can be attributed to the changing lifestyles and growing awareness of the advantages these facilities provide. As more and more people discover the expediency and security offered by these services.
Moreover, the ongoing pandemic has further highlighted the need for flexible, secure storage solutions. With many businesses downsizing their physical offices and individuals spending more time at home, the need for additional storage space has become more apparent.
The Future of Self-Storage in India
As urbanization continues and the demand for space optimization increases, the future of the self-storage services in India seems promising. With their sturdy security measures and convenient services, our self-storage services are all set to revolutionize the way Indians keep their belongings.
Furthermore, this segment is ripping for innovation. As technology continues to evolve, we can expect to see more and more advanced security system, more flexible rental options. Companies like Storekar, with their customer-centric approach and commitment to innovation, are likely to lead the way in this evolution.