Automobile Storage by APML is uniquely carved for the storage of your vintage cars and other types of vehicle. It is an eminent way to safeguard your car from the external environment and provides a space to keep your vehicle if you are not using it for a while. We will not only secure your car from the weather but also from vandalism. We assure you that your dedicated car is safe all the time. Up to some extent, your car is safe all the time. If you desire to live in warmer conditions, perfectly storing your vehicle outdoors with just a car cover is not a big issue as if you desire to live in a climate with harsh winters.
If you are really looking for adequate storage for your beloved vehicle, look no further than APMLAutomobile Storage. Specialized in long- and short-term storage solutions, we watch over your vehicle 24/7.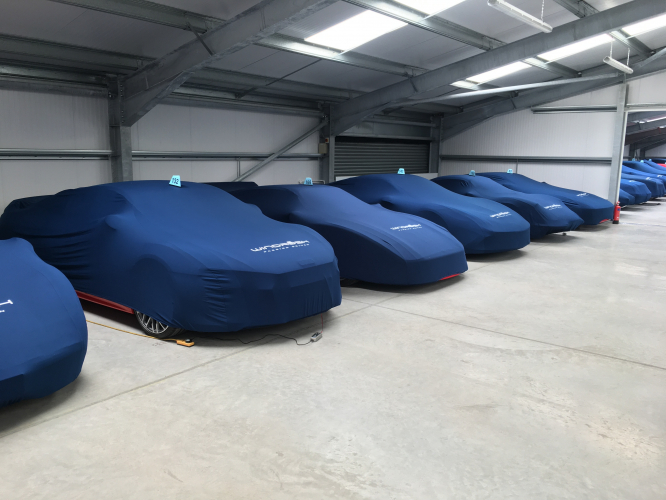 Premium Storage for Your Vintage Automobile
Every individual desires that his beloved vehicle should not be left out in the open. Unfavorable weather and other climatic conditions can compromise the integrity of the vehicle and lowers down its overall value. In this situation, they opt for premium vehicle storage. APML's safe and secure car storage options are considered as the best.
The secure and convenient storage is the best for protecting customer's vehicles from the external calamities. It does not matter the length of time you require to store your vehicle, you can count upon us. Our highly flexible automobile storage ideas never fail to satisfy the long term and short term requisite of our diverse clients.
Climate Controlled Storage Solutions for You
Your vehicle is one of our most valuable possessions of life. When the time arrives to embark on the long trip abroad, we hope that you should connect with secure automobile solutions. We don't just house your vehicle for however long you wish—we monitor the vehicle closely.
Storage for Vehicles of All Sizes
Was your SUV barely able to fit in your old garage? Are you worried your pickup truck might not be suitable for the conventional storage facility? Don't worry. Our storage facility is anything but conventional. We're capable of catering to motorists with vehicles of all makes and models.
No Safer Place
When you desire automobile storage, there is no apt place than APML. Our storage unit is perfectly maintained, spacious to perfectly accommodate all kinds of automobile. What's better, we are so proud to provide our customers with easy access to their car with undermining security.
Why Clients APML?
There are so many reasons why vehicle owners in the area choose to store their cars with us. Here are just a few:
Safety
Our facilities are equipped with the best security systems on the market, and in most cases, storing your car in our unit will be even safer than keeping it at home.
Saving Space
If you own a seasonal vehicle or a vehicle that isn't getting used much, putting it in storage will ensure it stays in great shape.
Protection
Our storage facility will also safeguard your vehicle against harsh weather, flying debris, and other outdoor elements.
Convenience
Unlike some other vehicle storage facilities, APML offers our clients unparalleled access to their vehicles.
Do you want to know more? Give us a call! We are always ready to speak with a potential client about our services.
Ready to Get Started?
Our storage managers are ready to help you with your storage needs. Find the location nearest you!