Versatile Storage Units to Store Your Industrial Goods
APML's secure industrial storage is fully equipped with more than 20 lakh square feet warehousing space across their multiple sites. We are an ISO Certified company, which assists our customers in maintaining the cash flow by deferring payment of custom duties on heavy machinery and industrial equipment by storing them at our robust warehouses till the time they desire.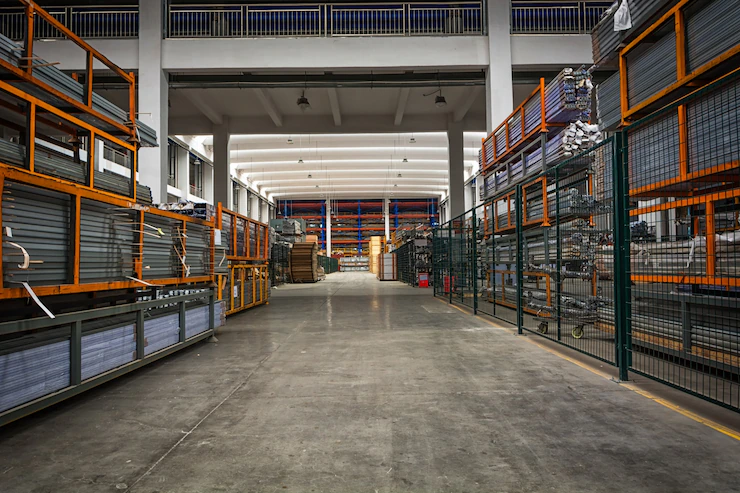 Safe Industrial Storage
We ensure the safety and security of your equipment whilst in storage as our top priority. Upon advent at our industrial storage facility your heavy machinery or industrial equipment will be checked and logged into our warehouse management system. It will then be ecstatic into the secure area for stowage.
Secure & Convenient Industrial Storage
Be it you require long term or short term secure storage, our industrial warehouse is perfectly suited to cater your storage requirements. We offer an ideal commercial storage for the manufacturers, who want to remove heavy machinery from the floors of the factory can store at our warehouse. Our industrial storage facility is also an ideal location within which to carry out heavy machinery maintenance and refurbishment works.
360 Degree Solution for Your Industrial Unit
Our machinery storage package delivers a complete solution:
Collection of machinery/equipment
Transport to APMLStorage Facility
Offload into our stores
Provide dedicated storage area for your items on a short or long term basis
Load to APML trailers for onward delivery
Transport to your required location and offload
Benefits for Industrial Warehouses
The benefits of our industrial warehouse storage facilities include:
Flexible options for heavy machines and industrial equipment storage
Areas to carry out heavy machinery maintenance or refurbishment works
An area for PDI of heavy machinery
The ability to invite customers to see a march of machinery in operation
Best facility to train your staff on your machinery
A facility in which to allow your customers to train their staff on the machinery
Using the area as a showroom for potential customers
Why use our industrial storage facility
High ceilings area and large spaces mean we are capable to store all types of large machinery and industrial equipment. This comprisestextile manufacturing machinery, printing presses, lithographic presses, food processing machinery, CNC machine tools, and injectionmolding equipment, extrusion machines and furnaces.
Furthermore, we can even store commercial freezer for the food manufacturers, foam blocks and
Call Now to Book APML Industrial Storage!
Soon, we will get in touch to discuss your requirements in more detail.
Ready to Get Started?
Our storage managers are ready to help you with your storage needs. Find the location nearest you!